Facial Extraction or No Facial Extraction?
This is a popular beauty question often asked and hotly debated. Whether you are in Singapore, Hong Kong, London, Paris or New York.
As a luxury facial spa and skincare practitioner in Singapore for more than 20 years and well-loved by those in the know for our unsurpassed beautiful and long-time skincare results, our answer is a proud and resounding "yes" to facial extraction.
Always A Heated Facial Debate
Even as a facial professional, we are just as riveted by the various reasons for and against performing facial extractions. In this heated extraction debate, it is not surprising, especially for top facialists, that there is no middle ground. It is one of those things in life, where you are for or against it – 100%. To do otherwise is to choose mediocrity. And the debate will probably not go away anytime soon. To be more succinct, it's like – one man's meat is another man's poison. Just that on this matter, it takes on a more feminine note.
– Key Factor : Safe, Proven and Distinguished Results
As a staunch believer and astute practitioner of facial extractions and reputably one of the best at it in the industry with proven, safe and long-time unparalleled results, we would be seemingly biased in this article. Hence, in this case, we may just have to let our distinguished performance and track record (with more than a benchmark of 50,000 facials done under our belt) come to the forth.
Basic Steps of A Professional Facial – With or Without An Extraction
However, interesting enough, for both camps, most of the basic steps in a full facial are still quite the same. They primarily include cleansing, steaming, exfoliation and application of facial masks. Of course, with skincare technological advancement, there can be other or more intensive steps added to the basic ones – such as micro-dermabrasion and LED light. Fortunately, the good thing, amidst all the fierce arguments is the over-arching and passionate common objective held by both camps. And this is to achieve the best possible skincare results for their customers.
The Arguments For and Against Facial Extractions
So what are the arguments for and against facial extractions. Let us take a closer look.
– As a Pro-Facial Extraction Spa
To us, as a pro-extraction practitioner, an extraction is the so-called star or key component of any facials. And the other basic steps all play a supporting role. Hence, a professional facial is just not a facial without its star player – period.
Pro-Facial Extraction: Clean Skin Is Essential
So, why is an extraction ever so important? The answer is simple. It's essential to keeping the skin clean and the cleanliness of one's skin is tantamount to its beauty and health. Clogged pores with trapped dirt and sebum, blackheads, a variety of small pimples and other skin impurities are an impediment to healthy, clear and radiant skin. Not to mention, the impurities in the pores will fester and spread, if you do not properly clean your skin.
Unfortunately, all of us would have to some varying degrees such blemishes or just an occasional acne for the lucky ones. And one cannot fully clean them by oneself or should be doing it at all in the first place. This is even though some pore congestion can be partly managed by skin-care products at home. And that is why an extraction is the main reason anyone wants a professional facial. Fortunately, this is what we excel in performing, and also with pride and satisfaction in the good we are doing.
Pro-Facial Extraction: The Art of Professional Extraction
As an experienced and skilful facialist, we would know how to: professionally and holistically prepare the skin for the extraction; the best and safest extraction method to use (with the least pain as well) from a slew of techniques perfected over the years; what to look out for, to touch or not to touch and the right pressure to apply for each extraction; the best and holistic way to heal and soothe the skin to reduce its redness and yet achieving a cleaner, clearer and glowing beautiful complexion after each extraction. The best facial even after an extraction, is one that you can leave the facial treatment room, glowing and yet without the redness. That is the hallmark of a top skin therapist.
– Those Against Facial Extractions
Anti-Facial Extraction: Respecting The Skin Integrity
For those against extractions – their reason is that extraction is a harsh invasive practice that can traumatise the skin. Their philosophy is to respect the integrity of the skin and to work with it to achieve the best possible skincare results with holistic facial techniques. Hence, they contend that extractions, which involve pulling and pressing the pores will weaken the skin structure and fibers like the important collagen and elastin. This may in the long-run affect the skin strength and elasticity. And this may also include a broken blood vessel or two in the extraction process.
Anti-Facial Extraction: "Beauty From Within" Approach
As such, without extracton, their "beauty from within" approach would be to use a number of other holistic methods. Basically, they facilitate the skin's own dirt-clearing mechanism to rid its trapped impurities and sebum in the skin pores.
The Good Skin News
However, the good news for our clients and everyone is that, for the safety and unsurpassed beauty-boosting results for which we are renowned for, in addition to our extraction methods honed and perfected over the years (in fact over 2 decades), we have always embraced the holistic "beauty from within" approach adopted by many in the anti-extraction camp. This include the use of enzymatic and pure collagen (100%) masks. And even a myriad of detoxifying clay and seaweed masks to promote the strength and luminosity of the skin and aid in the removal of its toxins. For those in the know, we have even created our proprietary Face-Gym© Massage. This is a lymphatic drainage facial massage to facilitate the skin to purge its own toxins.
Marrying The Best of Both Worlds
And of course, we have fully addressed whatever concerns the anti-extraction camp has expressed. This is by the meticulous care, stringent and high standards and intensive training of our staff. And finally, the pride and passion we have taken to invest in the short and long-term skin health of our clients.
Our Detoxifying Facials with Extraction, Of Course
In fact, we were able to help many teenagers and young adults with acute acne or skin problems. Their parents, who are also our existing clients, brought them in. From our records, some of them were even on medication from skincare or medical doctors with no improved results. Yet, we were able to solve their serious skin problems with our detoxifying facials, which of course included extractions. We not only gleaned them off their prescribed medications but also helped them to achieve beautiful skin as well. Hence, to these now raving and ardent fans, we are not only highly revered for our beautifying facials but are something of a treasured family secret too.
Knowing You Are Always In Safe, Caring and Professional Hands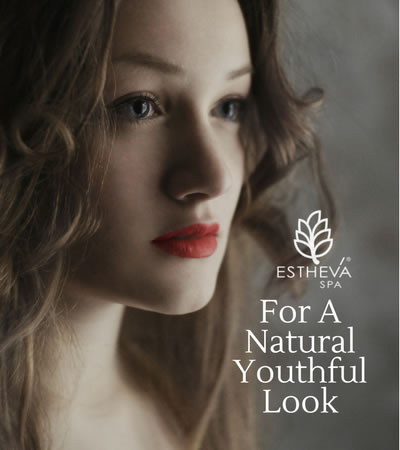 Hence, at ESTHEVA, you can be more than assured that your face will be in safe, caring and skillful hands. At the same time, you will be enjoying the best of both worlds (pro and anti-extraction camps). And this is all for the beautiful and youthful skin results that you have always desired but thought are unachievable.
Related Beauty, Facial & Skin Articles:
9 Top Pre-Wedding Beauty Treatments for Brides
12 Top Facial Skin Tips for Great Looking Skin
For the Best Facials for Expatriates in Singapore
The 5 Skincare Steps in A Top Facial in Singapore
A Facial Singapore Spa Feature for Beautiful Skin
The Best Beauty Money Can Buy
Not Your Ordinary Microdermabrasion Facial
More on our Spa Facial Services in Singapore.
[download Facial Spa Singapore PDF Price Menu]