Spa Treatments:
Couple Spa Packages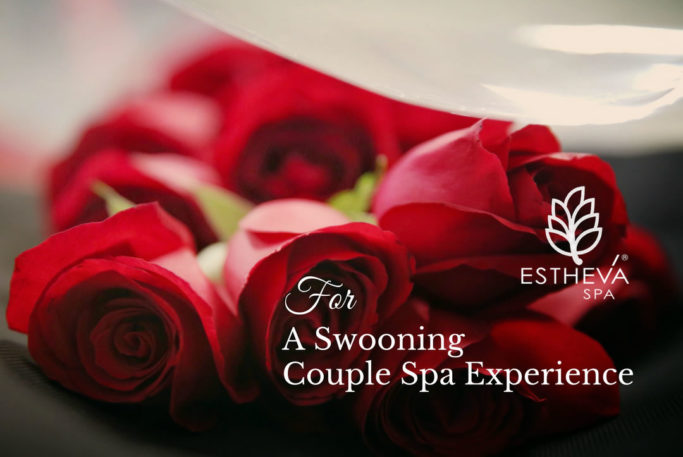 A Most Romantic Couple Spa Experience
A most delightful couple spa treatment with two of the most exotic natural ingredients, chocolate (with pure cacao) and honey, for a most romantic and exhilarating experience. A must-try, whether you are a spa novice or spa aficionado.
This bespoke spa package is highly popular with loving couples and perfect for special occasions, and of course, a hot favourite with honeymooners.
Choc.Honey Indulgence for 2
[download Couple Spa Singapore PDF Price Menu]
Choc.Honey Indulgence for 2
(2hr 30min)
Book Now
S$710 (b/gst)
(price per couple)
This is our best-loved chocolate and honey couple spa package for you and your loved one to luxuriously unwind and bliss out. It is probably one of the most romantic spa treatments in Singapore any couple can revel in. This is mainly due to two super stellar spa ingredients, namely chocolate and honey, renowned for their healing, therapeutic and aromatic properties, being delectably infused and richly used in the luxuriating couple spa treatments. Hence, it is easy to understand why this couple spa package is always a hot favourite with lovebirds.
Therefore, this signature spa package is highly recommended for loving couples to commemorate any special occasions. It is not just honeymoon couples. Likewise, it is also highly popular as a couple spa gift for Birthdays, Wedding Anniversaries and Valentine's Day; and most appreciated as a Wedding Couple Gift by newly-weds.
So, be prepared to be swooned over. How can anyone not be? It is 150 minutes of uninterrupted romantic spa bliss, something that all spa-going couples truly relish.
Each couple gets to choose, either a Honey or a Chocolate-inspired couple spa package:
CHOC DE-AGER [highly recommended for the lady]
consists of
– Calming SensesTherapy for Couples
– Thermal Gommage Polish
– Chocolatier Massage
– Choc Fondue Wrap
– Luxurious Bodylift Rub
or
DREAM HONEY RITUAL [highly recommended for the gentleman]
consists of
– Calming SensesTherapy for Couples
– Honey MoiScrub
– Honeyed Massage
– Honeyed Marine BodyWrap
– UltraMoisture Rub for Body