Deep Cleansing Facial As Decoded
All You Need To Know
Let us delve deep (no pun intended) into what a deep cleansing facial is. Hopefully, this will enable you to discover the clear truth, versatility and benefits of one of the most essential and popular facial treatments offered by many facial salons and spas in Singapore.
In the process, we will briefly examine two other facials which are synonymous to a deep-cleansing facial. We will also look at whether you need to have your deep cleansing facials, and if yes, how often; and what are its risks as well. Lastly, you will be glad to know what to expect from a deep cleansing facial. And what it should not be.
Hence, this facial spa article will provide you with all the information you need. So, that you can confidently book your next facial appointment. Whether it is a deep cleansing facial or not. So, keep on reading…
What is a Deep-Cleansing Facial?
What exactly is a deep-cleansing facial? Simply, a deep cleansing facial is a well-thought-out cleansing procedure performed by a professional therapist. It involves multiple holistic facial steps with a clear goal. That is, to give your face a more thorough cleanse than any other facial treatment.
Multiple and Holistic Face Cleansing Steps
In other words, it works to cleanse, soften and weaken the skin cellular 'adhesive', break up dead cell proteins, open the pores, and lift the debris and impurities off the skin surface and out of the clogged pores.
Hence, you can expect your facial therapist or esthetician to steam your face to open up the pores. This is to facilitate the extraction of clogged pores, whiteheads and blackheads. This is followed by deep pore cleansing treatment and healing masks to improve the skin's surface and underlying layers. Done properly, it will leave your face refreshed, exfoliated, smoother and brighter with a radiant glow.
You may need to note that the deep cleansing will extract oil and debris from your pores. It may entail the use of harsher products with anti-bacterial ingredients, than those typically found in stores. Hence, those with sensitive skin may choose to avoid this type of facial. Or have one customized for your skin by your professional aesthetician.
Deep Cleansing Facial and Similar Facials
A deep facial cleansing treatment is also called an acne facial, and is always compared to an European facial, to which it is quite similar. So, let us examine the similarities and differences of these other two facials.
Deep Cleansing Facial vs Acne Facial
An acne facial is actually a deep cleansing facial to treat acne and is highly recommended for those with oily, impure or acneic skin. At a facial salon or spa, treatments for acne usually employ deep-pore and deep-tissue cleansing with facial extractions to rid the skin of excess oils and clogged impurities, and to stimulate circulation. Antibacterial skincare ingredients are often utilized in an acne facial to prevent acne breakouts.
Hence, it is always important to ensure that the facial therapist has the necessary experience with acne or deep cleansing facials as you do not want your acne condition to get worse. Before the treatment, the therapist will conduct a facial skin analysis to assess the skin condition and issues. At this stage, do let your therapist know if you are on any acne medications. This is to avoid any adverse reactions that may result from the acne or deep cleansing facial.
However, for more serious or extreme acne, it is always advisable to make an appointment to see a dermatologist.
Deep Cleansing Facial vs European Facial
A European facial (just facial in Europe) is similar to a deep cleansing facial except that it focuses more on face exfoliation and less on extraction. The exfoliation step is to remove dead skin cells and encourage the growth of new skin cells. Hence, European facials are popular for its healing and rejuvenating properties.
Similar to a deep cleansing facial, a European facial will add radiance to your skin. It will hydrate your skin and reduce the appearance of fine lines through exfoliation and promotion of skin cell renewal. This is one regular facial you need to maintain a more youthful appearance.
In this respect, a deep cleansing facial with its focus on extraction, will also work to smoothen your skin's appearance with the reduction of the size of our pores and use of healing and moisturizing masks. The best part is that your esthetician can always customize these therapeutic facial masks according to your skin needs for optimal results.
The Many Benefits of a Deep Cleansing Facial
Now that we know what a deep cleansing facial is, let us look at how you can benefit from its therapeutic properties. This is before we examine whether a deep cleansing facial is suitable for your skin type or whether you ever need one at all. Here are some of its compelling facial benefits.
It is the only facial to treat oily, acne-prone and impure skin
A deep cleansing facial is highly recommended for those with oily, impure or problematic skin prone to acne and frequent breakouts. This is a common problem with many in Singapore with its hot tropical climate, especially for those with oily skin. Hence, if you want to treat your acne or deal with your skin problems due to oily or impure skin, this is the facial you need before you can indulge in other more beautifying facials.
A facial to remove any dirt and impurities
It is important to keep our pores clean and clog-free to allow the skin to breathe properly. If the skin pores are clogged, oil cannot be secreted. The excess dirt cannot be excreted and moisture cannot be absorbed by the skin. This will invariably result in blackheads, whiteheads and even acne or pimples. This is where a deep-cleansing facial is most beneficial in gently removing any debris and impurities and unclogging the pores to keep it clean.
A facial to thoroughly clean your skin like no other facials
As mentioned earlier, a deep cleansing is a well-thought-out and professional cleansing procedure with multiple holistic steps. It starts with the basic face cleansing and steaming to open the pores and loosen up the dirt and debris. Then, a meticulous facial extraction to remove sebum and unclog the pores. Finally, after the exfoliation of dead skin cells, your facial therapist will treat your skin to a special facial mask to nourish and invigorate the skin.
A facial to smoothen skin complexion for a more youthful appearance
The bonus of a deep cleansing facial is that it not only gives you a thorough and professional skin cleansing but also give your skin a smoother complexion. That is it actually help to reduce the appearance of wrinkles and fine lines. This popular facial will also help to fight free radicals that causes skin aging, in addition to reduction of pores, to give the face an even and more youthful appearance.
A facial to rejuvenate your skin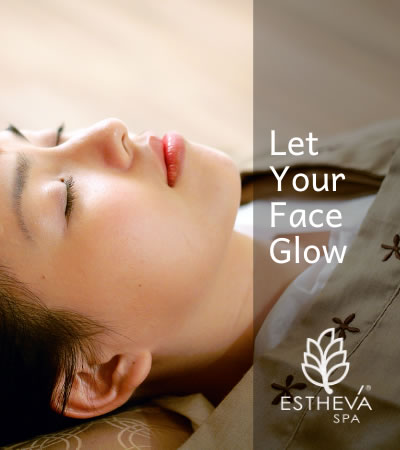 Due to the various therapeutic steps involved in a deep cleansing facial, your skin is thoroughly cleansed,  refreshed and renewed. This lays a good foundation for the skin to be strengthened and rejuvenated with the right facial mask that can be customized for the needs of your skin. Hence, after a good deep cleansing facial, your skin will look brighter and radiant with a beautiful glow from within.
Do You Need a Deep Cleansing Facial?
There are two ways to look at why you need a deep cleansing facial. The first and primary reason is that if your face is oily, impure or prone to acne and you need an acne or deep cleansing facial to treat your skin problem. In this situation, you will probably need more than one treatment.
Your experienced professional therapist will recommend a series of personalized facial treatments. This is after analyzing your skin's condition and needs. For optimal results, you may also need to follow a recommended daily skincare regime at home. This is will be your first step towards having a healthy and beautiful skin complexion.
The second reason or situation is whereby a deep cleansing facial is treated as a form of  regular and professional spring cleansing for the face. This is important as we age, the natural skin exfoliation process slows down exponentially, which may result in the build-up and thickening of keratinized layer of dead skin cells. This coupled with the make-up, incorrect skincare products, pollution, bad diet, dehydration, hormones, prescription drugs and other factors, will exacerbate the problem of congestion and clogged pores, and even the occurrence of pimples or acne at a later age. Hence, a personalized deep cleansing facial is more that your maintenance or regular indulging facial but a serious quarterly or bi-annual facial healthcare check.
What Should You Expect After a Deep Cleansing Facial?
So with all the benefits as described from a deep cleansing facial (which will invariably include facial extractions), your face should feel much fresher, brighter, smoother, soft and hydrated with a radiant glow. Due to the increased blood circulation, you may also experience a shade of pinkness which should subsides within a day.
What a Deep Cleansing Facial Should Not Be?
However, it is important to note that a good deep cleansing facial should not be one where the treatment is too abrasive and harsh or where incorrect products are used to cause inflammation. Or any good facial for this matter. Just remember a deep cleansing does not mean intense scrubbing or harsh stripping of the skin and its oil, without a well-thought-out cleaning procedure as earlier mentioned.  The last thing you want for congested skin is an additional problem of inflammation.
As a general rule, you should also not experience any negative side-effects such as a heavy breakouts after the facial. However, you may, as an exception, if you have deeply congested pores and acne, extremely sensitive skin or allergies. Or it has been ages since you last had a facial. With its holistic approach, after a good deep cleansing with facial extractions, your pores will be free to expel its impurities, instead of staying under the skin to cause any bumps and blackheads.
Risks of a Deep Cleansing Facial
The earlier paragraph already highlights some of the risks of a deep cleansing facial. So, how can you mitigate them. One good way is to go to a professional therapist with the right experience or a respectable facial spa or salon. You can also get a close friend or someone you can trust to recommend you one. A good facialist will always understand your skin is unique and can customize your facial to deliver the best and healthiest results in improving your skin condition, and not to induce any unnecessary problem such as inflammation.
How Often Should I Have A Deep Cleansing Facial?
How often you should have a deep cleansing facial will depend on the condition of your skin. If you are suffering from acne or if your skin is oily or impure, you may need more than one facial treatment. Your facialist may also recommend a daily home skincare regimen for the best desired results.
Once your skin regains its health, you will then be able to indulge in other more routine or beautifying facials on a monthly basis. Most professional therapists may then recommend that you have your deep cleansing facials as needed on a quarterly basis as a healthy facial regime. This is also when your therapist will professionally assess and re-evaluate your skin's condition and make adjustments where necessary.
Your Journey To Beautiful, Younger-Looking Skin
We hope this facial article has given you some invaluable information on what a good deep cleansing facial should be and why you should have them as needed. Whether it is to treat an oily-prone or acneic skin problem. Or as an essential part of your beauty arsenal towards achieving a beautiful and youthful-looking  skin complexion.
If you have any other questions or would like to find out more about our award-winning facial services, please do not hesitate to email or call us at 62666833. Of course, you can also book our top deep cleansing facial, C-Matrix© Purifying, which is one of our best-selling facials with our loyal clients, some of whom have been with us for more than two decades and looking at least a decade younger for their age.
Related Beauty, Facial & Skin Articles:
– 9 Top Pre-Wedding Beauty Treatments for Brides
– 12 Top Facial Skin Tips for Great Looking Skin
– A Facial Singapore Spa Feature for Beautiful Skin
– A Quick Guide To The Best Facial for Your Skin in Singapore
– For the Best Facials for Expatriates in Singapore
– Not Your Ordinary Microdermabrasion Facial
– The Best Beauty Money Can Buy
– The Best of Extraction Facials with Non-Extraction Techniques
– The Lazy Bride's Guide To Choosing The Right Bridal Facial
– Top Spa Facial in Singapore As Decoded
More on our Spa Facial Services in Singapore.
[download Facial Spa Singapore PDF Price Menu]