Gift Your Loved Ones A Luxury Spa Gift This Christmas
Make this Christmas holidays a time for sharing and giving with some serious and luxurious spa indulgence in Singapore. And what better way to pamper your loved ones than a truly delightful day spa experience at ESTHEVA Spa. After all, everyone loves to be treated to a luxuriating spa treatment, rejuvenating massage or just a beautifying facial at a top day spa.
A Luxury Christmas Spa Gift Promotion
Hence, this Christmas, and as in every Christmas at ESTHEVA Spa, we have an exotic and yet luxury Christmas spa gift promotion that will bring festive joy and cheer to anyone, whether as a giver or lucky recipient. Best of all, buying a luxury spa gift for Christmas online at ESTHEVA Spa is such a breeze. It is also and always an excellent last-minute purchase when you run out of ideas or time to shop for a Christmas gift.
A Well-Cherished Christmas Spa Experience
At a reputable spa in Singapore like ESTHEVA, you can always purchase our Christmas spa gift with a peace of mind and confidence that the gift will be well-cherished.
A luxury spa treat at a top day spa is always welcomed during this time or any time of the year.
Easy, Hassle-Free Online Purchase and Gift Delivery
Whether it's a Christmas gift package for a valuable employee to show your appreciation; a business partner for his or her continuous support; or simply a luxury personal gift for the person in your life as a token of your love. And with our online spa gift system, it's really hassle-free and fast, whether it's for a single personal buy or bulk corporate purchase of multiple gifts.
In addition, you also enjoy free, personalised and speedy home or office gift delivery in Singapore, aside from quick or even instant email delivery, with your spa gift purchase.
It's All Orange, Chocolate and Honey
This Christmas at ESTHEVA Spa
Therefore, this Christmas 2019, we proudly and exotically present ESTHEVA Spa's Orange & Choc-Honey Christmas Ritual comprising:
– Orange Honey Scrub and
– Orange Chocolate Massage
[ a full 2-hour and 40-minute session of pure indulgence and sheer bliss ]
There's nothing more luxuriously enticing and indulging than this as a Christmas Gift or Gift of Love.
Christmas Spa Gift Promotion
[ till 31 December 2019 ]
Buy a Christmas Spa Gift Certificate of:
Orange & Choc-Honey Christmas Ritual for only $455 (bf GST) Usual Price: $520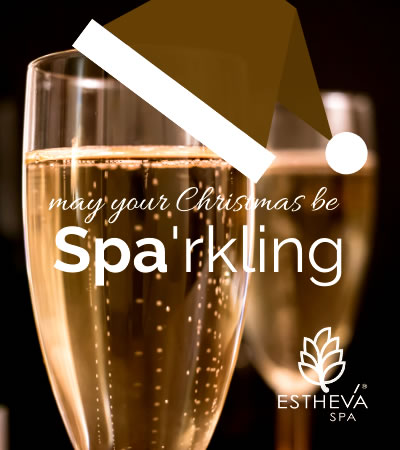 This will be probably one of the best and most luxurious Christmas spa gifts you can ever give to spread the festive joy and spirit. And one that the recipient will endearingly remember.
Purchase them as Christmas Spa Gifts for your loved ones or for those you care. Just enter the purchase details below and we will do the rest.
You may, of course, also give yourself some Christmas pampering with this wonderful Christmas spa gift for a "spa'rkling" good time.
Christmas Spa Offer
The Perfect Luxury Christmas Gift for 2019
A gift of love with an unforgettable blissful and yet Christmassy spa experience with Orange, Chocolate and Honey.
Orange & Choc-Honey Christmas Ritual
SGD 455.00 Read more
Happy Gifting and MERRY CHRISTMAS 2019!
Related Christmas Spa Offer
Check out our 9 Magic Scrubs of Christmas. To purchase any of them, just click below.
Christmas Magic Scrub + Personalised Massage
The Perfect Christmas Gift For 2019 To Pamper Your Loved Ones
A magical Christmas gift with an unforgettable divine and indulging spa experience.
Let The Recipient Choose
Citrus Fruits Scrub
Eucalyptus Ginger Scrub
Ginseng Energising Scrub
Lemon Salt Scrub
Lotus Fine Scrub
Marine Algae Scrub
Rose Mint Scrub
Sweet Orange Scrub
Tea Tree Scrub
All 9 Christmas Magic Scrubs