A Memorable Birthday Gift Spa Experience
Running out of exciting ideas for the best birthday gift? Or are you searching for a perfect, memorable and yet personalised birthday gift in Singapore for a loved one but don't know what he or she likes? Or you desperately need to surprise someone with a unique present with same day gift delivery in Singapore.
More Than Just A Birthday Hamper or Flowers
Well, here's the good news and the perfect birthday gift solution – just gift an indulging birthday massage or a spa experience. No more shopping, whether online or in physical gift shops for boring birthday hampers or flowers. And you can hardly go wrong with your birthday gift choice.
One of The Best Birthday Gifts You Can Ever Give
An ESTHEVA's Birthday Spa Gift Certificate for a blissful experience is probably one of the best birthday gifts you can ever give in Singapore. And a really thoughtful and heart-warming birthday present your loved one will cherish and remember.
Easy, Fast and Hassle-Free Online Birthday Gift Order
Best of all, you can easily order online your memorable birthday gift in and to Singapore, from anywhere in the world at your own convenience with "almost instant" or same day delivery by email upon your request.
Free Birthday Gift Delivery in Singapore
You also get to enjoy our free courier delivery service in Singapore to give the recipient a pleasant surprise with an exclusive touch.
Hence, even as a perfect pampering birthday gift every time, it's really easy, fast and hassle-free to purchase. So, there is no excuse to run out of birthday gift ideas again [buy a spa gift now].
A Birthday Gift of Unique and Award-Winning Spa Treatments
More importantly, you can always buy it with a full peace of mind and trust, knowing it is from a renowned day spa in Singapore, especially for ladies and loving couples. And you and the recipient will be spoiled for choice as to the massages, facial treatments and spa packages that are suitable as birthday gifts.
Not Your Ordinary Birthday Gift Hamper or Present
You can choose a spa experience as basic as a beautifying facial (CERUMA SkinGlow) or as romantic and yet rejuvenating as a chocolate-inspired massage (Chocolatier Massage). You can also be lavish by gifting a luxuriating half-day spa retreat (LifeSpa Escape). It will definitely be more endearing and personal than just a birthday hamper, whether as a loving or thoughtful birthday present for a girlfriend, boyfriend, wife, husband, best friend or anyone that matters in your life.
A Trusted Birthday Gift of Excellence
ESTHEVA is an enchanting day spa, known for its exotic and luxuriating spa treatments, which Singapore Tourist Board and as well as local and foreign prestigious magazines always love to recommend. Whether it is for a luxurious spa package, relaxing massage or just a refreshing facial. What's more, it is a multiple award-winning spa that was featured in Conde Nast Traveller's list of Asia's 2011 Best City Spas and voted regularly Singapore's Top Day Spa in Tatler's The Best of Singapore, more than any other spa in Singapore.
Various Flexible Birthday Gift Options for Both Buyer and Recipient
Don't know what your loved one likes for her (his) birthday? Don't fret.
Let The Recipient Choose Her Favourite Birthday Spa Treatment
Just state the purchase value on the Birthday Spa Cash Voucher and let her choose and redeem her favourite treatment from our wide luxuriating collection of spa treatments, facials and body massages. You cannot be wrong.
Choose Our Popular Birthday Spa Offer Or A Couple Spa Package
Or simply choose our hot favourite Birthday LuxeSpa Package, a spa offer specially for birthdays. Or surprise your loved one with a couple spa package to double the bliss and celebration. Buying and receiving the perfect birthday gift have never been such a breeze and joy for both giver and recipient.
Whether It's A Urgent or Last-Minute Birthday Gift
You can always at any place and time, conveniently purchase and pay safely online [buy spa gift now]. Whether it's a last-minute or urgent but important gift, simply let us know. We will do our utmost to deliver your birthday spa gift in and to Singapore on time. We can normally arrange birthday gift certificate delivery by courier on the next working day, if you confirm your order by 4 pm, Singapore time on weekdays.
Instant E-Voucher with Your Personalised Birthday Message
If time or the situation does not allow it, you can even email the Birthday Gift as an instantaneous e-card or e-voucher to the recipient. What's more, you can enter your personalized message to the recipient during payment, via Paypal with most credit cards. Now, how more convenient and hassle-free can it be.
Gift A Birthday Spa Cash Voucher Or A Spa Gift Certificate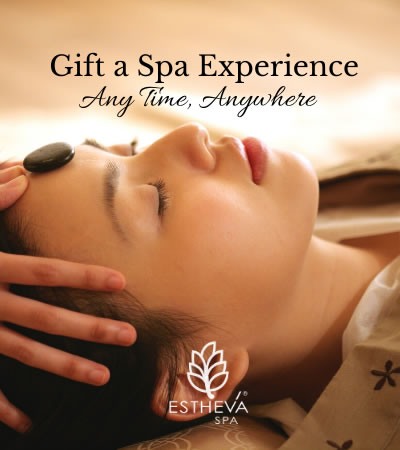 Our Birthday Spa Cash Vouchers starts from S$100 with free mailing and courier gift delivery in Singapore at no extra charge (unless stated otherwise). Or buy a Spa Gift Certificate of your selected spa treatment or package [Singapore 7% GST applies to all spa treatments].
We look forward to pampering your loved one or both of you (with our highly sought-after couple spa packages), on her (his) birthday.
Select and Purchase Your Birthday Gift Online Here
So, gift your loved one, one of the best birthday gifts in Singapore here with just one click and we will do the rest.
Other Spa Gift Offers Articles:
– A Perfect Spa Gift Offer Of Love For Mothers
– A Luxury Birthday Spa Gift
– The Monday Blues Massage Offer
Related Spa Gifts Articles:
– 5 Good Reasons Why Massage Is Always A Perfect Christmas Gift
– The Best Spa Gift Messages and Wishes
– Why A Spa Gift Voucher Is One Of The Best Valentine's Gifts You Can Ever Give