Indulging Head and Foot Massages
These head and foot massages are great relievers of stress on specific parts of the body. Of a shorter duration, they are usually included as extras with other spa treatments or when you do not want or have the time for a full body massage. Nonetheless, they are just as uplifting and indulging with the use of aromatic and essential oils,
A perfect and quick respite that will instantly perk you up, whether it is just an aromatic massage for the head or foot.
Other Massages
[download Spa Massages Singapore PDF Price Menu]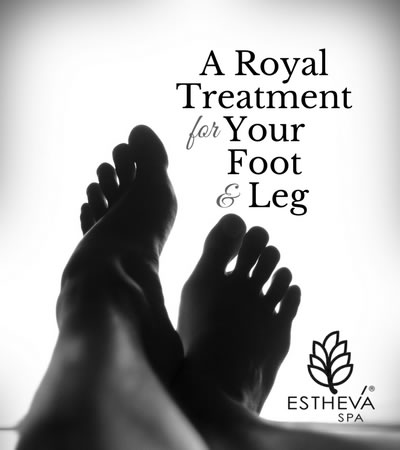 Short and Yet Therapeutic Massage Indulgences
These are other massage therapies that you can add on as a complementary head or foot massage in Singapore to other spa treatments when you do not want a full body massage. These short but yet uplifting spa massages are usually great instant relievers of stress on specific parts of the body, namely head, shoulder, neck and foot.
Head, Foot or Other Massages in Singapore
Our proprietary Head and Foot Massages can do wonders for dizzy heads to relieve jet-lag or to energize weary and tired feet. They can be enjoyed on its own and as well as a brief pleasurable respite. This is especially when time just do not permit you to indulge in longer full-body massages or other spa treatments.
So, whether it is a head massage or a foot massage, you choose. Or better still, double the bliss with both massages.
Aromatic Head & Shoulder Massage
(30min)
Book Now
S$88 (b/gst)
Using our uniquely blended essential oils, this relaxing head and shoulder massage will uplift and perk you up. This is a great instant relief for those suffering from jet lag or to relieve headaches and tension due to work related stress and daily hectic lifestyle. Hence, it is no surprise that they are highly popular with frequent fliers and hotel guests. It is also a top favourite mini perk-me-up with busy executives who need a short and creative break. Just the recommended and quick-relieving head massage you need and on those tired shoulders. 
Foot Reflexology with Aromatic Foot Soak
(45min)
Book Now
S$88 (b/gst)
Preceded by a refreshing Aromatic Foot Soak, this ancient Oriental treatment focuses on massaging specific points of the feet. It will relieve stress and release energy flow throughout the body, enhancing your sense of well-being. Hence, this is a short but highly therapeutic and pleasurable massage experience on its own.

Related
Spa Massage
Articles
:
–
A Massage Every Top Executive Should Schedule
–
In Quest Of The Best Massage Experience
–
5 Simple Tips To Get The Best Out of Your Massage
–
The Best Massage Quotes