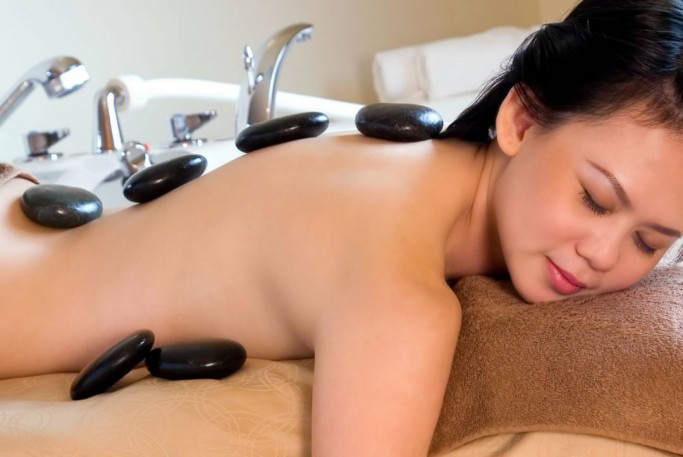 Award-Winning and Exotic Singapore Signature Massages
ESTHEVA offers some of the most blissful and unique spa massages in Singapore, especially for ladies and couples and as well as highly-stressed corporate executives. Be mesmerized by our exquisite collection of signature massages performed by experienced and professional therapists.
Whatever your preference, take the time to discover our full range of unique and magical massages, from the traditional or deep-tissue massages to the most luxurious and detoxifying massages in Singapore.
Signature Massages
[download Spa Massages Singapore PDF Price Menu]
Wonderful Signature Massages in Singapore
The Hot and Detoxifying Signature Massages
For the ultimate spa massage therapy and benefits, rejuvenate with our famous signature and detoxifying Aviva Massage™ – The Massage of Life. Or indulge in our Chakra Stone Massage, which incorporates the principles of chakra and benefits of Hot Stone Massage. An innovative hot stone massage, it was prominently featured and won The Best Hot and Cold Stone Massage Award by Harper's Bazaar. In the vein of some of the Singapore's best traditional spa massages, both are 90 minutes of pure heavenly bliss.
Popular Memorable Massage Gifts
As our best-selling massages for both men and ladies, and couples, they are also excellent massage gifts for a wonderful experience with your loved ones.  It's no wonder that they're highly popular bespoke massages with those in the know as a truly holistic and memorable spa experience.
Revel In Our Latest Exotic Chocolate Signature Massage
Or enjoy our new proprietary Chocolatier Massage on its own or as part of our exotic signature Choc De-Ager© Spa Package. A truly heavenly and aromatic experience with pure warm chocolate for a rhythmic, multi-sensory and endorphins-inducing massage. This is highly recommended and is also popular as a perfect spa gift for Birthdays, Valentine's and Mother's Day. And of course, it's also a choice couple spa massage for romantic couples. And there is just no better place for couples to enjoy this together than our VIP Couple Spa Suites.
Even Yana Gupta, a top Indian model and Bollywood actress, on her chocolate massage experience in ESTHEVA Spa, was obviously more than wowed. This was when she unabashedly and blissfully exclaimed: "Pure indulgence! I pampered myself with a sensuous chocolate massage." [download Spa Massages PDF Price Menu]
Related
Spa Massage
Articles
:
–
A Massage Every Top Executive Should Schedule
–
In Quest Of The Best Massage Experience
–
5 Simple Tips To Get The Best Out of Your Massage
–
The Best Massage Quotes