Spa Treatments:
Anti-Aging Care
Anti-Aging Care
[download Anti-Aging Care Singapore PDF Price Menu]
Anti-Aging Facials, Anti-Aging Skincare and More
This is an exquisite and luxuriating collection of some of the best and most highly-prized anti-aging facial treatments and skincare products in Singapore. These age-management treatments help to reverse the effects of time for you to look and feel younger for your age.
Best of all, the visible results are achieved naturally without any cosmetic or plastic surgery.
No Surgical Facial Lifts or Botox Injections
Now you can experience the new, high-performance microdermabrasion for superb natural results. This "superpeel" facial is performed by our experienced therapists with the latest technology from Europe in Singapore at ESTHEVA. Hence, who needs surgical facial lifts or botox injections when you can indulge in these luxurious facial peels for natural and unmatched long-term results.
What's more, the revealing anti-aging facial and skin results are visible just after the first session. That is why they are considered as some of the best anti-aging winkle treatments in Singapore for those in the know. You will be experiencing the Swiss standard in anti-aging facials for which we are renowned for.
Highly-Prized Anti-Aging Treatments with Unsurpassed Results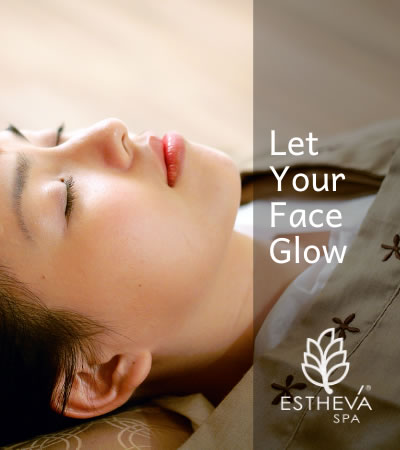 We take pride that for years, our local clients and overseas guests continue to return again and again for our lavish and highly-advanced anti-aging facial to help them look a decade younger for their age.
The beauty secret of these anti-aging programs lies in the patented technology and non-invasive techniques used to achieve unsurpassed flattering skin results. Thus, it is not surprising that many of these anti-aging facial are award-winners.
Look Younger Than Your Age Now
Hence, you can now look forward to be naturally youthful-looking for your age, without going under the knife. Now that you know the anti-aging secret, you can also make it a part of your beauty arsenal against ageing like many of our existing loyal clients. Let you face glow whatever you age.
Explore and Revel in Our Unique Anti-Aging Facials to Look Beautifully Younger for Your Age:
AgeLes.Peel© Facials – A Collection of Anti-Aging Beauty Facials for Your Skin
Matrix.Lift with DEP.Therapy – Synergistic Long-Term Rejuvenation and Lifting for Face
Celebrity.Peel© – The Ultimate Non-Surgical Face Lift
CelluVie for Face – The Peel-Less Anti-Aging Face Treatment for Beautiful Youthful Skin
[download Anti-Aging Care PDF Price Menu]